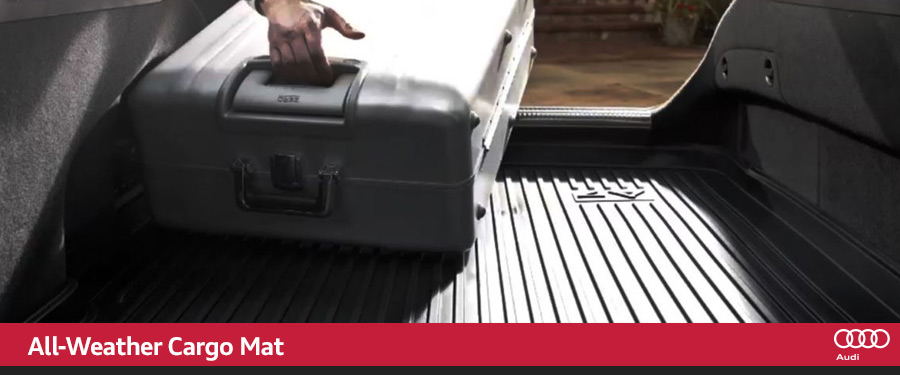 Genuine Audi All-Weather Cargo Mat in Pembroke Pines, FL

With a Genuine Audi All-Weather Cargo Mat, available from Audi Pembroke Pines in FL ‐ serving Fort Lauderdale, Hollywood, Hialeah, Coral Springs, Miami, and Miramar ‐ you'll keep your vehicle's cargo area protected from spills and stains. Whether you're carrying groceries, potted plants, or four-legged friends, accidents are bound to happen, but damage to your cargo area doesn't have to be the result.

Every all-weather cargo mat is designed with a custom fit for your Audi model and made from a textured material that helps prevent items from sliding around. If something does spill, the raised outside edge of the mat keeps everything contained and away from the interior carpet. When you need to clean the mat, mild soap and water does the trick, and your cargo area will be all set for another load to carry.