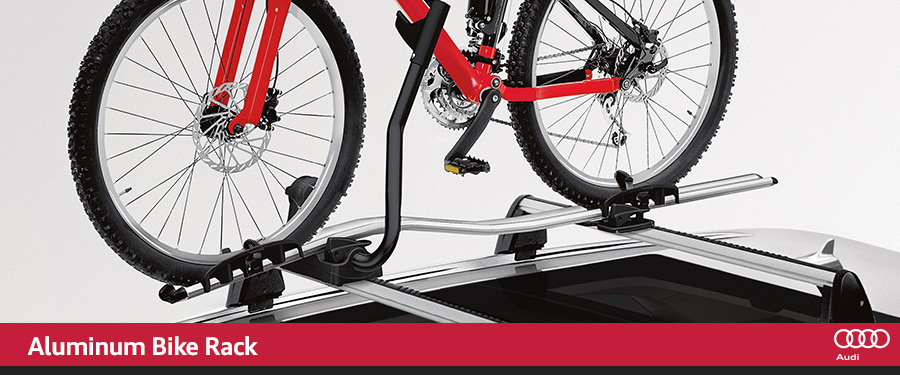 Genuine Audi Aluminum Bike Rack in Pembroke Pines, FL

Have your Genuine Audi Aluminum Bike Rack installed at Audi Pembroke Pines in FL ‐ serving Fort Lauderdale, Hollywood, Hialeah, Coral Springs, Miami, and Miramar ‐ and carry your two-wheeled ride wherever your four wheels can take you. Each rack is made of anodized aluminum and is sold separately. The locking holder fits a 20- to 80-mm bike frame with both wheels on the bike and helps keep the bike upright as you secure it in place. You can carry up to three bikes using a staggered formation on two racks, making for plenty of room for your bike and the ones your riding buddies bring.

If you'd like, the Service Center at Audi Pembroke Pines can mount the bike racks for you. Simply give us a call or fill out the online form to schedule an appointment.