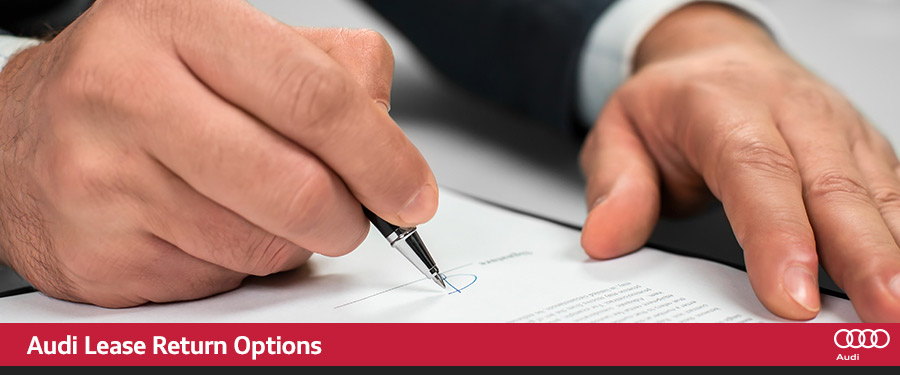 Audi Lease Return Options in Pembroke Pines, FL
When you want convenient Audi lease return options in Pembroke Pines, FL ‐ serving Fort Lauderdale, Hollywood, Hialeah, Coral Springs, Miami, and Miramar ‐ see the specialists at Audi Pembroke Pines for a fast and stress-free experience. When you're coming to the end of the lease on your Audi vehicle, you don't have to worry about a long drawn-out process. Simply contact us, and our loyalty specialists will provide you with all the information you need to help everything progress smoothly.
When your lease approaches its end date, you have several options. If you're ready to experience the latest in Audi, excellence, you can exchange your current vehicle for a new Audi. If you're still attached to your Audi (and really, who isn't?), you can extend your current lease, purchase more miles, or purchase or refinance your current Audi. Finally, if you simply want to return your Audi when your lease is done, we'll happily help you with that option as well.
Don't forget that as a loyal Audi owner, you could be entitled to Audi incentives to make your next Audi lease deal even sweeter. You can complete our online form to schedule a complimentary pre-inspection visit and upgrade consultation. Or give us a call today at 888-378-8973.