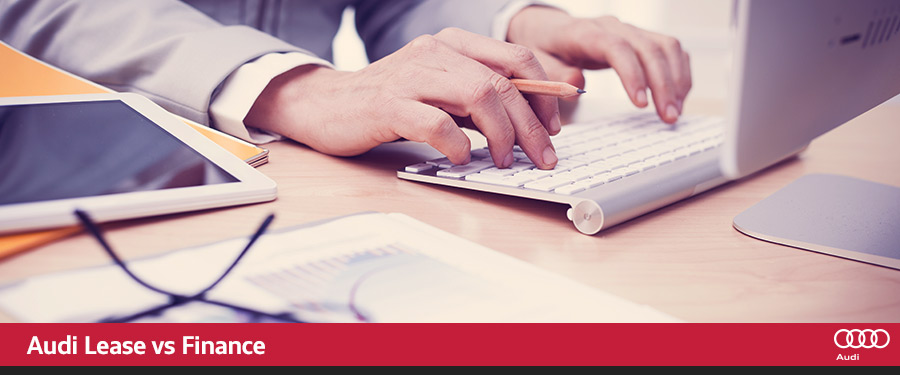 Audi Lease vs Finance in Pembroke Pines, FL
Should you lease or finance your new Audi? Audi Pembroke Pines ‐ serving Fort Lauderdale, Hollywood, Hialeah, Coral Springs, Miami, and Miramar, FL ‐ can offer you advice on which option would work best for you!
Leasing
If you like having a new Audi every two or three years, leasing a new one from Audi Pembroke Pines might be the way to go. On average, lease payments are lower than loan payments because you're paying for only the portion of the vehicle you will use during the lease, and a lower down payment, or none at all, might be a possibility. Audi leases provide convenient flexibility in length and mileage options. At the end of your lease, you can trade in your vehicle for a new Audi or purchase the Audi you leased.
A downside of leasing a new Audi could involve mileage. You must determine the amount of miles you plan to drive during the lease before you sign the contract. Any mileage overage could result in charges.
Financing
The benefits of purchasing a new Audi come down to having no mileage or customization restrictions for your automobile because you eventually have full ownership of your vehicle. You have no end or lease obligations regarding excess wear and tear. Better yet, financing with Audi Financial Services means you'll have competitive lending rates and flexible terms. When your auto loan is paid off, you get your title, lien release, or a letter notifying you that your lien has been released, and you can own your Audi for life and earn equity.
The Finance Center at Audi Pembroke Pines is happy to guide you through the lease vs. finance decision. Feel free to visit us or call us at 888-378-8973.