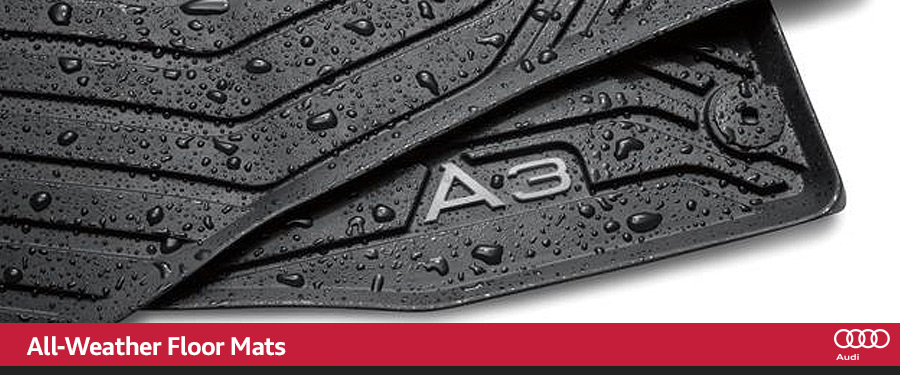 Genuine Audi All-Weather Floor Mats in Pembroke Pines, FL

With Genuine Audi All-Weather Floor Mats from Audi Pembroke Pines in FL ‐ serving Fort Lauderdale, Hollywood, Hialeah, Coral Springs, Miami, and Miramar ‐ you can keep your interior carpet as pristine as the day you drove it home. From sand to water to grass, outside elements can infiltrate your Audi's interior, especially if they're stuck on your shoes.

You can avoid this issue with Genuine Audi All-Weather Floor mats that have a perfect shape for fitting the floor of your specific Audi model. Made from a pollutant-free rubber compound, these mats are a cinch to clean, and feature your model's logo. The non-slip raised pattern on the back and the fastening points provided in the floor ensure that the mats are held securely in place.